LORD CHAZ
& THE PLAYERS:
MEDIA






ENDLESS NIGHT VAMPIRE BALL
Described as a Venetian Masquerade Ball mixed with the energy of a rock concert and the elegance of a burlesque cabaret, the Endless Night Vampire Ball has been the centerpiece of the Halloween season in New Orleans since 1998. For its first 17 years, Lord Chaz served as onstage host & MC as featured in these videos of the event:



CRADLE OF FILTH - Voodoo Doll Ceremony (Short Film)
featuring Lord Chaz​
CROWBAR - Falling While Rising​ (Music Video)
featuring Lord Chaz
BAD THINGS Cover Song from True Blood: ELV New Orleans. (Swamp tours, Bourbon street, Lord Chaz Ghost Tour Footage)
Music Video for "Borderline"
by The 69 Eyes​

VAMPIRE WEDDING CEREMONY:
starring Lord Chaz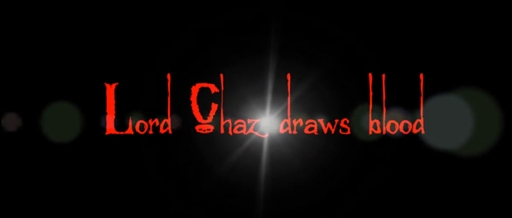 LORD CHAZ DRAWS BLOOD!
starring Lord Chaz
Over the years, Lord Chaz has appeared in several movies, numerous television shows including Strange Universe, America's Best Ghost Stories, Haunted America, and The Girls Next Door, as well as cameo appearances in several popular music videos. Below you will find a sampling of these appearances for your enjoyment.
More Videos Featuring Lord Chaz & Members of Our Cast​
PARANORMAL ROAD TRIP LOUISIANA:
starring Lord Chaz
Teaser Trailer for
"The Real Vampires of New Orleans" ​



Vampire Street Theatre & Ghost Tours