DISCOVER THE TOURS:
GHOST • VAMPIRE • CEMETERY • HISTORY • TRUE CRIME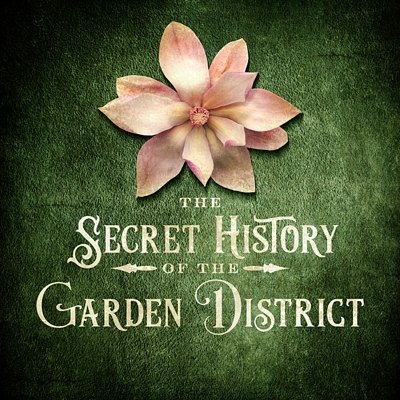 VAMPIRE STREET THEATRE:
The Original Ghost & Vampire Tour
Vampire Street Theatre is Lord Chaz's premier event. Join Master Storytellers, who created New Orleans' original Ghost & Vampire Tours, for an incomparable walk through the streets of the French Quarter. The tour shall give you an in-depth examination of a grim and darker side of the city's controversial history.​
The Secret History of the
GARDEN DISTRICT TOUR
Explore the Garden District, a neighborhood of decadent mansion and lush gardens. Hear the stories of the fascinating and unusual people who lived (and died) here. We go beyond what you will hear anywhere else, to bring you the real history of the violent, filthy, corrupt city of New Orleans – in all its glory.​
Welcome to the most wicked of cities. New Orleans, with a past as thick as roux simmering on a stovetop, is filled to the foamy brim with stories of murders and crimes of passion. Hear these informative and fun tales of grim and ghastly deeds on the True Crime Tour through the pervasive streets of the French Quarter. Discover unexplained mysteries down dark alleys, explore the folklore of old Storyville, and become spellbound by the history of mafia in the city.​
Advance reservations are required for this tour. Please call 504-638-2895 to reserve tickets.
WICKED FUN
& family-friendly
DRINKS IN PLASTIC
are allowed
Two-hour walking tours
RAIN OR SHINE
SHOW SOME LOVE
Tip your tour guide
DISCOVER THE TOURS:
GHOST • VAMPIRE • CEMETERY • HISTORY • TRUE CRIME
VAMPIRE STREET THEATRE:
The Original Ghost & Vampire Tour

Vampire Street Theatre & Ghost Tours