NO ONE EVER LIVES TO REGRET
TAKING ONE OF OUR TOURS.
Meet the
Master of Macabre:
Lord Chaz
DISCOVER:
Vampire Street Theatre
Garden District Secrets
...and more!
Introducing the Krewe:
Meet the Cast
The LA Times named Lord Chaz Presents #4 on their Top 40 Halloween Attractions list.​
The Travel Channel named Lord Chaz Presents the #4 Halloween Style Attraction in the entire USA!​
Trip Advisor has awarded Lord Chaz Presents with their Certificate of Excellence for 8 consecutive years with a current 4.5 Star Rating.​
HIGHLIGHT ON A PERFECT TRIP!
Growing up, my parents went to New Orleans a couple of times a year, and every time they'd see Lord Chaz and come home with new macabre tales to pass to us second-hand. When I finally made the trip to New Orleans, seeing Lord Chaz was automatically penciled in to the itinerary.
The tour itself was incredible, Chaz and Thomas are gifted speakers and know the French Quarter and it's history well - and even passing by buildings we couldn't stop by, Chaz made sure to make asides to those nearest him about the history of significant buildings.
We saw a lot of walking tours while we were in the Quarter, but when you're walking with Chaz you can always catch even people on other tours nearby glancing at the tall, dark man in the top hat. Don't make the mistake of missing this tour on your next trip to New Orleans, I know I'll be back.
If you are in NOLA and you haven't seen enough of "different", you need to take a night time Vampire Tour in the French Quarter with Lord Chaz. We have toured with him every time we bring a new victim to New Orleans.
This tour is not for the squeamish nor for those who prefer following a straight-laced, soft-voiced tour guide in a bow tie or a prim skirt carrying a little cardboard sign.
There will be bloodletting before the night is over!
I can never decide whether I like the stories of actual events in the old part of this historic city or the presentation by this truly unique pulseless Tour Master. You decide. But don't miss the experience. Bring garlic and Holy Water and find out if vampires truly don't cast a shadow!​
What if it rains?
Tours will continue as scheduled, rain or shine, so bring an umbrella to shield you from sunshine and/or storm clouds.
Are drinks allowed?
In New Orleans, adult beverages are allowed on the streets as long as the cup is plastic. Go-cups are a part of our culture!
Are the stories true?
Our experienced tour guides have researched and refined the tales they tell, so enjoy the embellishments of our history-based stories.
How much walking is involved?
Taking a two-hour walking tour is like taking a long, leisurely stroll. Although it's not a mountain hike, wear comfortable shoes as the flagstone streets of New Orleans can be uneven.
As the shadows grow long and the sun dives behind the horizon, our skilled storytellers emerge to lead brave tour participants through the darker streets of the French Quarter.
The Lord Chaz troupe of tour guides have each developed their own unique characters and personas to give tour participants a "sui generis" storytelling experience.​​
Lord Chaz and his macabre band of theatrical storytellers have created a performance art style with historic walking tours unparalleled by anything else in the industry.
Theatre! History! Vampires! & Ghosts! (Oh my!)
Lord Chaz, Master of the Macabre and Creator of the original French Quarter Ghost & Vampire Tours, now presents a re-vamped (pun intended!) tour company featuring the best paranormal storytellers, historians and street theatre performers that New Orleans has to offer.
RESERVATIONS:
Advanced reservations are preferred. All tours are walking tours and last approximately 2 hours. All tours are rain or shine. Tours are limited to 28 persons per tour.
PRIVATE TOURS:
Special Groups like bachelorette or birthday parties, please book a reservation by phone (504-638-2895) for a private tour.
PER CHILD TICKET
(Children 12 & Under)
ADULT TICKET PRICE:
Senior • Student • Military • Police • Firefighter
(Discount only with ID)
Privacy policy: Your information will not be sold or given away to third parties. All sales are secured.​
Vampire Street Theatre & Ghost Tours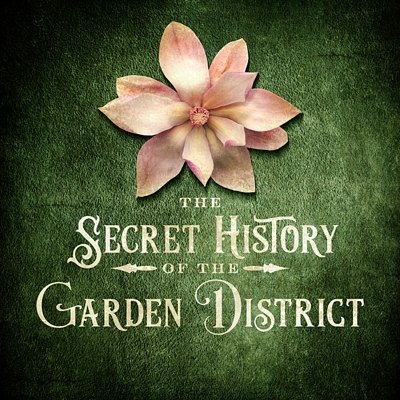 BUT WAIT, THERE'S MORE!
Lord Chaz Presents now offers all new walking tours through the historic Garden District as well as True Crime, Literary & Architecture tours of the French Quarter. Whether your interest lies in ghosts, vampires, voodoo, cemeteries, true crime, or general history, Lord Chaz Presents is the informed and intelligent choice for entertaining tours geared towards families, small groups, tourists and locals alike. Discover the dark side of New Orleans with Lord Chaz and his Krewe of the Macabre.
It's FANGTASTIC!
WHAT POPULAR TALES ARE TOLD?
Our Vampire & Ghost Tour features NEW stories as well as a selection of old favorites that are guaranteed to thrill new and old fans alike.
Below you will find a small selection of some of the stories that we feature on one night or another.
We cannot guarantee that any particular story will be featured on any given night, but if you do have a favorite, you are always welcome to make requests.​
Please be advised however, though we will attempt to accommodate requests when possible, due to the constant presence of film crews, parades, festival staging, and construction projects (amongst other impediments), we cannot guarantee any particular story on any given night.​
There are hundreds of stories and locations of noteworthy events within the French Quarter and its environs. Consequently, our tours can be very dynamic and the selected lineup of stories & route of the tour can change from night to night based on time-of-year, celestial event, or general makeup of the attending audience.​

Vampire Street Theatre & Ghost Tours